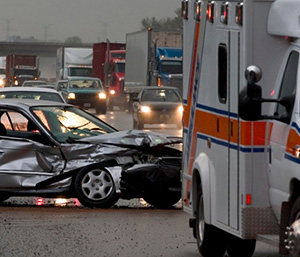 Accident Attorney in Erie PA
In Pennsylvania, approximately 1,200 people die in motor vehicle accidents each year. Another 3,000 motorists are seriously injured. These numbers are impressive. Yet, they do not begin to tell of the devastating results of a serious injury or death.
Talarico & Associates is driven by compassion and determination. We rigorously work toward securing compensation to mitigate our clients' losses. We aim to help reduce their suffering. Money can never make a life whole again. However, it can help compensate for functional limitations, distress, discomfort and loss of companionship.
If you or a loved one has sustained a serious injury or death as the result of a motor vehicle accident. please contact us today for a consultation at (814) 459-4472.