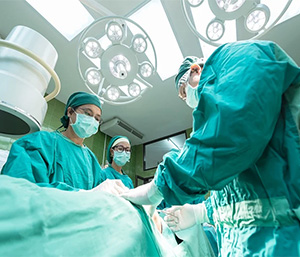 Unfortunately, medical providers are sometimes negligent.
Most healthcare providers are competent, conscientious professionals. But sometimes they don't take the time to listen. Also, they may fail to obtain an adequate history of the patient.
Further, some medical professionals don't make the effort to thoroughly work-up a patient. They may fail to order the right tests or monitor a patient's condition. This can result in failure to change the course of treatment when needed.
In addition, doctors sometimes fail to appropriately diagnose a patient's condition. Also, providers may fail to correctly perform vital procedures.
Talarico & Associates has dedicated thousands of hours to helping people who have been severely harmed by healthcare negligence. We have managed cases involving doctors, hospitals, nursing homes and assisted living facilities. These cases implicate a variety of medical disciplines. In addition, our clients have represented a broad spectrum of medical conditions.
Medical malpractice litigation is one of the most complex areas of a trial attorney's practice. It requires a certain degree of experience, hard work and perseverance. The trial lawyers at Talarico & Associates are passionately determined to redress the injuries of their clients caused by their client's health care providers. Call (814) 459-4472 today for a consultation.