Welcome To Talarico & Associates
``If you need a medical malpractice attorney or personal injury lawyer, contact Thomas Talarico today to schedule your free, initial consultation.
If you or someone close to you has suffered severe injuries or death due to the medical negligence of a doctor, hospital, or other healthcare provider, your world has suddenly been turned upside down. Besides the emotional strain and its lingering aftermath, you have lost just about everything in your life which once held so much meaning. Things you once took for granted - love, companionship, friendship, entertainment; things you used to do - work, work out, walk and sharing time with other people. You have to decide to turn things around, to heal and to put the pieces of your life back together.
At Talarico & Associates we focus on the most catastrophic cases, causing the severest of physical and mental injuries, and often death. It is a difficult but inspiring undertaking. After gathering and reviewing your medical records, conducting medical research and thoroughly investigating the facts and medical literature pertaining to your case, we will determine whether your case is meritorious. If we take on your case, we will advance the costs of retaining medical experts, economists, technical experts, life care planners and others essential to the elucidation of the evidence in your case. And with your approval, we will proceed with the filing of suit and the diligent prosecution of your claim until justice has been done. Please call us at your convenience, but do not wait.
Aggressive Advocacy, Experienced Counsel, Proven Results.
Thomas Talarico has been helping patients and victims of medical malpractice and serious motor vehicle accidents for more than three (3) decades. Focused on the most devastating cases, Mr. Talarico has developed an acute insight and understanding of the suffering endured by people as a consequence of the negligence of others.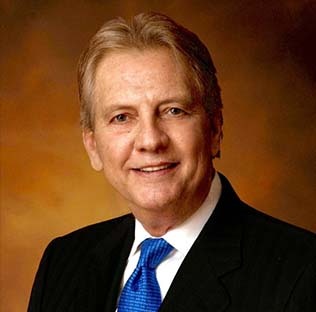 Mr. Talarico works with consultants who specialize in the subject matter of the case, reaching out to an extensive network of experts, medical specialists, financial analysts, economists, life care planners and others for persuasive courtroom testimony. His genuine compassion for his clients and extensive litigation experience have made him a highly successful and sought after lawyer in Erie, PA.
Areas We Serve
Talarico & Associates in Erie, PA represents individuals who are suffering from Medical Malpractice. In addition, we help victims of Motor Vehicle Accidents and Workplace/Construction Injuries.
If you or a loved one may need our help, contact Attorney Thomas S. Talarico for a free claim review today.
Proudly Serving Clients from Erie, Crawford, Warren, Venango, and Mercer Counties.
Office Location
230 West 6th Street
Suite 202
Erie, PA 16507-1129
Phone: (814) 459-4472
Office Hours: Monday – Friday (8:30 am – 5:00 pm)